Bailout passes, move along, nothing to see here
Well, something had to be done. The very uncertainty caused by Congress over the bill was driving the markets insane, although perhaps all the economic bad news, like the rise in unemployment, and decline in car sales - all mostly due to the recent run-up in energy costs - remain major issues.
(Artist's note - the modified photograph above is taken from the La Times story
about the passage of the bailout bill
. The range of the facial expressions above inspired the thought bubbles. I would love to know who the people pictured actually are, and what they actually thought. Anyone?)
For me this past week gave me a pair of interesting questions. The first one involves the importance of the LIBOR spread, the second, I can hardly express, yet. I am chasing down the data and formulating the question, but the numbers I want are the total square footage of housing in the US, by year, over the last fifty years. (both new and existing construction)
As for the
LIBOR
, I found numerous inaccuracies in the coverage of the "credit crisis" - reporters kept calling the rate, not the spread, a "record", when in fact, even at the peak (one day at about 7%), it wasn't even close to historical highs, and far lower than last year, on average. I've been trying to find a source for spread data as well the number of ARMs that would reset to get a grip on the real impact of higher LIBOR rates.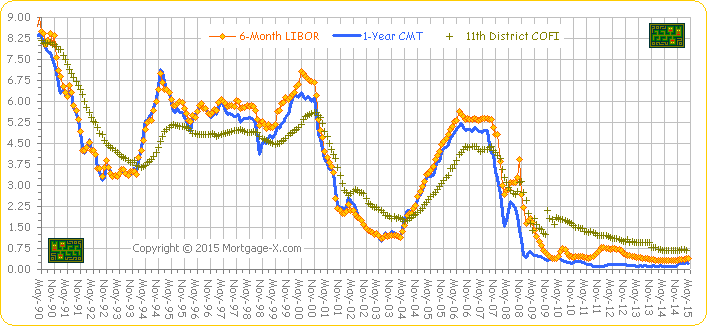 I wonder what has to happen
to bail out california
?
In other news, Michael Bloomberg is
running for dictator for life
in NYC.