Finance lost in space or merely re-orienting for landing?
I don't have to reach further for a metaphor do I? 1.2 trillion dollars of fictitious money evaporated because Congress was unwilling to print 700 billion on a rolling basis to buy up bad assets. Hmm, sounds like the market is evaluating the risk of getting a free handout or not.
Yet for all that, the market rallied nearly 500 pts today. Hmm, how does that add up? Hope springs eternal? Or an evaluation of the eventual size of the bailout?
Yesterday I was getting emails like:
"Looks like it is time for a revolution. Anybody got plans for this weekend?"
And today it's:
"The revolution has been postponed until after The World Series."
People are pitching the
currently high interbank LIBOR rate as a disaster
, but when compared 1998 levels it doesn't look so bad. Perhaps that too is an evaluation of risk. Regular interest rates need re-adjustment?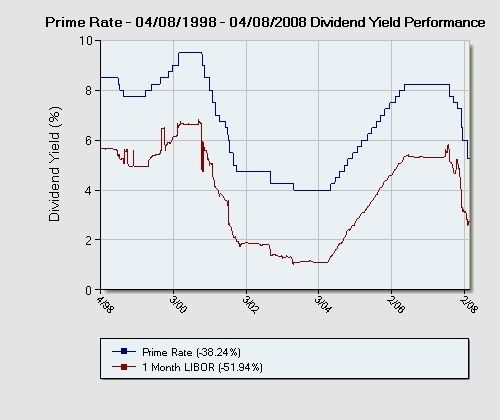 I guess
financing all this public debt requires low interest rates
, huh? So THAT's how Congress planned to pay for the war this year... the forecast for 2080 looks kind of grim, though... the Bread and Circuses can't last:
The two largest problems I had with the Wall Street Enrichment Act, after reading it (and the 1000+ pages of related legislation - this week has been rather hard on my normal productivity) is eloquently elaborated by these charts. 700 b on a rolling basis meant that trillions of dollars of assets, ultimately could be purchased at a loss to the taxpayer and a profit (or lesser loss) to the bank. Secondly, the very idea of appointing "Federal property managers" to run the nation's rental housing stank of a whole bunch of idelogical "isms" I can't even bring myself to spit out.
Bonus Link
I disagree with many of
the points of this article, but the comments are delicious
. Also, this letter from
Rep Peter J. Visclosky improved my day
.
Someone just told me America should just legalize dope, it would mellow everybody out.