The War on Error
.
As I was pumping gas today a bicyclist zoomed by a group of kids collecting money for Katrina victims. He passed them a 10 dollar bill without stopping. It was an amazing sight. And humbling. And wonderful all at the same time.
We have, with the Net, the most formidable vehicle getting people organized that has ever existed, and people like
Jeff Jarvis
are working at making it even more effective:
Call this Recovery 2.0.

The goal is to be ready — God help us — for the next disaster so people can better use the internet — via any device — to better:
1. share information,
2. report and act on calls for help,
3. coordinate relief,
4. connect the missing,
5. provide connections for such necessities as housing and jobs,
6. match charitable assets to needs,
7. get people connected to this and the world sooner.

There are many, many wonderful things happening, but they are happening — as is the want of the distributed web — everywhere: See the more-than-50 places where the missing from Katrina can be found and more are being built as we read. I just heard anchors on Fox start to read the names and descriptions of the missing but as good-hearted as that may be, with unknown thousands missing, it is frightfully inefficient. But Dave Winer points us to efforts to create an open standard for a People Finder XML structure, which we need. And we need better ways to make all this discoverable and searchable.
We're in an age where the
encyclopedias update in realtime
!
And through my head all week has run through my head the refrain "Who will take responsibility?" from The Postman. When I was growing up we had half-assed drills on nuclear safety in our schools, so watered down as to be obviously useless and futile... but they didn't need to be. On the internet today are simple howto instructions for how to build a latrine, a water distillery, or a
fallout shelter
- and in many cultures with universal military service, these sorts of survival skills are embedded in the entire population.
How helpless would those remaining in New Orleans have been if they'd had these basic survival skills?
How helpless would those trying to help have been had they too had these skills? How more effective would the relief effort have been if our relief forces, fearing for the unprofessionalism of the populace pouring in to help, hadn't barred entry - and instead confidentally embraced and deputized every man and woman willing to help? If they had a plan for such volunteerism?
A friend commented:
I was in conversation with a co-worker, who is ex-delta (not kidding) and we were talking about who we want watching our backs. I told him that while I was doing physical security analysis as part of my 'gig' in the army, the most outstanding, the folks who just simply "got it" when it came to boundry defense, patrolling with purpose, physical security in general, were... inner city black females. He just tossed his head back and laughed out loud.

"Gawd, how completely true!" He went on to relate of the troops he trained, that they were the "class" of people who listened and did EXACTLY as they were told, and qualified expert with small arms, having never fired a weapon before, than any other "class" of "troop" generally encountered. "Man, if I could have a squad of inner-city black females that I could train for a year, buddy, I'd have one hell of a squad."

Of course, officially, that can't be said.

Watching the recent "looting" I was asked, "Are white folks not doing this?" I was kinda forced to answer. "well, from what I know first hand, and what I've studied and been trained on reference civil disorder (I've had a few hours of civil disorder training) with your basic redneck, they can be looting, but you won't catch them on camera. Another thing, you can pop a few rounds off at "looters" and make'em scatter. Rednecks on the other hand, will duck and cover, and move to flank you.
Well, OK, some skills can be misapplied... but...
The power of an enabled, enraged, educated, alert, and compassionate populace is ours to make ever more real over the coming century in our War on Error.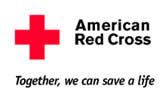 Heard the
Word of Blog?